A shocking video has emerged out of Valparaiso, Indiana, where a masked thug almost got away with a brazen Friday night robbery. Now, the footage has gone viral after one fed-up good old boy saw what the punk was doing and decided to make him pay .
According to local news source ABC13, the robbery took place on Friday, October 6, 2017, at an Aldi grocery store at approximately 7:20 p.m. Valparaiso Police Department Sgt. Mike Grennes said that 36-year-old Thomas Powell walked into the store wearing a hooded sweater and a mask.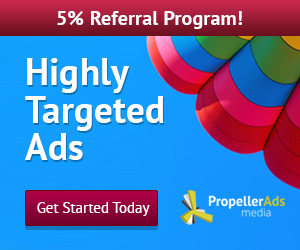 In a brazen manner, the suspect approached a female cashier and implied that he had a weapon in his pocket and demanded that she give him money. Police released the surveillance footage hoping that more witnesses will come forward to provide needed testimony against the thug.
As the terrified clerk handed Powell the cash, a couple of other customers in the store realized what was happening. Instantly, two bystanders who saw Powell robbing the clerk quickly turned around and left the line, but not everyone decided to flee from this thug. This clip has gone viral because one good guy in the room decided he was going to cowboy-up and show Powell what happens when real men are around.
In the beginning of the clip, Powell can be seen standing behind and just to the side of the Aldi clerk as he demands the cash in her drawer. A man, who is standing in line wearing hospital scrubs, notices the robbery taking place and quickly directs the woman with him to leave the line. As they exit the line, they tell the man behind them what is going on as they all watch in suspense.
This is when things take a turn for the worse for Powell. The man who was bagging his groceries when Powell walked up is now completely focused on one thing — opening a can of whoop ass. The good guy walks around the counter and immediately rushes the robber and shoves him back into an aisle. Then, four other bystanders decide it's time to jump in and help the lone hero.
Powell was brutally tackled by the good guy and then pounced on until he laid still. When police arrived, a total of 6 bystanders were restraining the thug. Powell was arrested and charged with one felony count of robbery, according to NWITimes.
The good guy who tackled Powell didn't know if the thief was carrying a gun or a knife. He put his life on the line to stop a bad guy, and for that, he deserves a good deal of thanks.
This viral clip is a great reminder of how unexpectedly life can take a quick turn for the worse and provides a good argument for getting a concealed carry permit. Thugs like Powell aren't going to just disappear from society all of a sudden. It's good to see that Indiana folks still believe that evil prevails when good men do nothing. This time, the good guy was ready, and thanks to him, Powell is behind bars.
Please share the story and tell us what you think by clicking one of the buttons below. We want to hear YOUR voice!