Kirsters Baish| President Donald Trump and First Lady Melania Trump are getting ready for their first Christmas in the White House. You can bet that this year is going to be much different from past Christmases while the Obama's were living there. President Trump is doing things in his usual style, and he isn't going to be apologizing to Libs either. Leftists have taken over the holiday season with political correctness for far too long, and it's time to bring Christmas back to America. The Trumps continue to exhibit real family values as a priority in the White House. It's all starting with President Trump's announcement about how he is conducting Christmas.
Trump has already made it clear that the holiday season will be much different from when Obama was in office. He explained during his campaign that we will not be afraid to say "Merry Christmas" anymore. We will not be removing religion from a religious holiday any longer. He has reminded Americans that Jesus is the reason for the season, and as Americans we will be celebrating accordingly. When Libs see what Trump is planning on doing to the White House Christmas tree, they will likely be enraged and "triggered" as they usually are.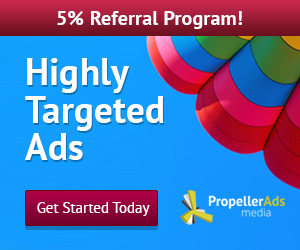 While it's not unusual for the First Lady to be responsible for organizing the Christmas decorating event as well as the official White House Christmas tree, this year will be a bit different. Melania has decided that she would like to do the entire thing with help from her family.
The Trump family will spend Thanksgiving at their second home, which is referred to as the "Winter White House." This home is located in Palm Beach, Florida at their own resort. They will be changing things up at the White House in Washington D.C. this year for the unveiling of the Christmas tree which usually happens during this time. They will be spending some much needed family time together.
The Inquisitr reported:
Melania Trump has moved up the date of a time-honored White House tradition so that she and her family can spend Thanksgiving weekend in Florida. According to recent reports, the first lady will accept the White House Christmas tree a few days before Thanksgiving instead of the day after the holiday.
As reported by ABC News, first ladies usually accept the White House Christmas tree on the Friday after Thanksgiving. However, Melania Trump and her husband aren't spending their first Thanksgiving as firstcouple at the White House. Instead, they plan on celebrating the holiday at their property in Palm Beach, Florida. This is why the 2017 White House Christmas tree will be heading to Washington, D.C. on Monday.
We already know that even though Melania's decision to move the date up a few days is a minor detail, Liberals are going to have some negative comments, as they do with every decision the Trumps make. Any little detail that this family changes is enough to boil the blood of Libs all over America.
It's wonderful to see a first family putting such an emphasis on their own personal family values. Their quality time together is  extremely important to them, and it's important for Americans to see this.
Democrats will probably angry when Melania reveals what the theme of the Christmas tree will be as well. They can't seem to let this family make any choices without bashing them. Michelle Obama's theme one year was "Reflect, Rejoice, Renew," and no one complained. Let's hope that Melania's impeccable stylistic choices shine through and the Left keeps their mouths shut. Melania's theme will likely display the family's Christian values, which is truly American.
Inquisitr went on, "Melania Trump will have a few more days to think about her Christmas tree decorating theme before she and her family head to Florida for the long weekend. According to the Washington Post, President Donald Trump will kick off his Thanksgiving festivities on Tuesday when he pardons two turkeys in the Rose Garden."
The first family is doing everything they can to restore the values that once held so strong in our country, and we must show them our support. Christmas is part of making America great again. We have been waiting for eight long years to celebrate Christmas properly, and it's wonderful to see a family in the White House who will do us proud.