A saggy-pants wearing thug from North Carolina, who recently gunned down an innocent man in his own front yard, fled the scene only to attempt an armed home invasion robbery less than an hour later. Now, the story has gone viral after the punk received a brutal surprise from the fed-up homeowner. Karma had it out for this lowlife, and rightfully so.
Screenshot from live footage at the scene of the crime (background), Raquan Moore (inset) (Photo Credits: WNCN, Facebook/Raquan Moore)
According to local news source ABC11, the shocking chain of events began at approximately 9 p.m. on Sunday, November 19, 2017. Police said that a thieving thug had gunned down an innocent man standing in his front yard before fleeing the scene. Less than an hour later the suspect, 21-year-old Raquan Moore decided he would try breaking into a home, where he encountered a resident who wasn't about to become a victim.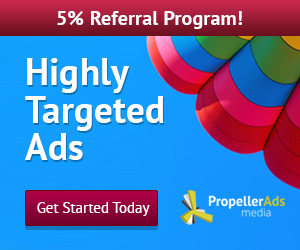 Local news source WNCN reports that Moore shot 40-year-old Robert Earl Gunn of Lillington, North Carolina, in his front of his home on Evrin McNeill Street in the RNT Mobile Home Park. Gunn was reportedly taken to nearby WakeMed hospital after he suffered four gunshot wounds.
Nearly 40 minutes after Gunn arrived at the hospital, Harnett County Sheriff's Department received a call reporting an attempted burglary and shooting at 100 Loraine Lane in Lillington. Moore had just tried to attempt an armed robbery at that home and was confronted by the pissed off homeowner.
According to police, the homeowner shot Moore one time and dropped him like a bad habit. Moore was transported to UNC Chapel Hill Hospital and listed in stable condition. In my opinion, Moore got exactly what he deserved from this homeowner. It's too bad that the homeowner didn't shoot Moore four times like he had done to his victim earlier. It's also really unfortunate that the 40-year-old he had shot earlier that night wasn't armed.
Of course, it won't be long before the mainstream media interviews Moore's family and starts posting his baby pictures to show everyone what an "innocent" boy he is. It's always the same story with these thugs when the liberal media steps in to make them look like victims of circumstance. That is a load of crap. Thugs like Moore are violent criminals who victimize innocent people without a second thought.
After deputies arrived on the scene, they determined that Moore, who was the suspect in the shooting at Ervin McNeil Street was the person who had just been shot by the homeowner. Warrants for Moore's arrest were immediately issued for both incidents.
Every week in our country, innocent people are murdered or robbed in their own homes by thugs like Moore. The sad truth is that criminals get away with these kinds of acts far more often than they are caught. However, thanks to the law-abiding homeowner who was armed and ready, Moore isn't going to victimize anyone else for a long time. It is only unfortunate that the taxpayers will have to pay for Moore's room and board while he's in jail.
Once again, the 2nd Amendment pulls its own weight. This time, a law-abiding homeowner in North Carolina is alive and well because he knew that his safety was primarily his own responsibility. The homeowner didn't deserve to have an armed thug invade his home and threaten his life or the lives of his family members.
This story outstanding proof that an armed society is a just society. As the mainstream media fires up the hate-campaign against the homeowner, remember that he is the real victim of this horrific situation and should get a medal for taking out the trash in Lillington.
SHARE the story and leave a comment by clicking one of the buttons below.