Porsche rubbed a little Cayenne on its line-up and hasn't looked back. The F-Pace is the best-selling car in Jaguar's history. And so this – Alfa Romeo's SUV – was inevitable. It is, quite plainly, the car the resurgent, Marchionne-helmed marque needed to build.
But there was potential for catastrophe with the Alfa Romeo Stelvio, too: for a century of art and style, power and glory to be poisoned by a volume-hungry monster at odds with everything that has gone before and that burnishes the great badge.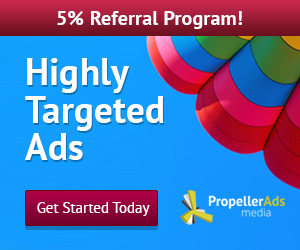 But with the new Stelvio Quadrifoglio, unveiled at the Los Angeles motor show, the potential for catastrophe looks limited. Just as the Giulia managed to gently inform a thoroughly 21st century shape with just enough of the past, so the Stelvio's shape is at once modern, respectful of the back catalogue and – impressively for a car measuring 4680mm by 1650mm by 2160mm – almost elegant.
What's more, under the sheet metal lies a good deal of the Giulia Quadrifoglio, a car about which we already know much. You know the story: hurried from blank canvas to M3-beater in two short years in a skunkworks bunker by an all-star team with plenty of Ferrari on its collective CV. An Italian Macan with a price advantage and a good deal more character? That might just work…
Q4 all-wheel drive: the Stelvio difference
Base Stelvios will be offered with rear-wheel drive, while some versions and the flagship QF will be offered with all-wheel drive. After all, the market demands that high-rise body be paired with all-wheel-drive confidence, hence the engineering to permit a front differential, transfer case and juice-juggling Q4 all-wheel drive. The system is set up with a 100% rear bias in normal driving conditions – why put up with the frictional losses of two driven axles if your rear tyres are coping just fine?
But get giddier with the twin-turbo V6 – an inevitability if the Giulia QF is any guide – and the Stelvio's powertrain can send up to 50% of the available torque to the front axle. Thanks to yaw, steering angle and acceleration sensors, this diversion of torque is pre-emptive rather than reactive – for an agreeably low heart rate, however ambitious your pace.
Torque vectoring further allows the Stelvio to intelligently deploy its urge. The system uses twin clutch packs on the rear differential, Ford Focus RS style, and promises smooth, hopefully imperceptible across-axle torque distribution – as opposed to the wheel-slowing grabs of a brake-based torque vectoring system.
Chassis: all the right ingredients for an Alfa Romeo SUV
Suspension is as per the Giulia (and Jaguar F-Pace): double wishbones up front, multi-link rear. Electronically adjustable air suspension in the QF is tied to the DNA selector, prioritising ride quality in Comfort and body control in Dynamic and Race modes. Carbon-ceramic brakes – exclusive to the QF – promise reduced unsprung mass with fade-free stopping to pop the last breath from your lungs.
The aluminium suspension hangs from a steel shell wearing an encouraging amount of weight-saving, mass-centralising aluminium componentry. As well as the twin-turbo V6's block, suspension parts, brakes, doors, wheelarches, bonnet and boot are all in aluminium.
The propshaft is carbonfibre, which tells you all you need to know of project leader Roberto Fedeli's quest to build a lighter, better balanced car than the tough-to-beat Porsche Macan. The Alfa Romeo will likely be cheaper too, though prices are yet to be confirmed.
Gently elevated or high-rise?
The Stelvio's arcing roofline is a none-too-subtle clue as to Alfa's pitching of its all-important first SUV. A cubist family tractor standing thousands of feet above the road wouldn't have been very Alfa, and nor would an interior big on wipe-down minimalism.
And so inside you'll find a good deal of Giulia in there, gently lifted. Materials promise to be a grade or too better than those of the Giulia, however, and if Alfa can give the small-diameter, electrically-assisted wheel that invigorating speed of response and fluidity that makes the Giulia QF such an engaging car to drive, the Stelvio should be quite the B-road tool.
The Stelvio Pass is steep – where's that 503bhp twin-turbo V6 when you need it?
This engine you'll already know and love from the Giulia QF. It's a bastard child, with one parent claiming Ferrari's the father and dad, well, dad's less happy with the implication that there's Maranello magic available in a car somewhat cheaper than its own entry-level offering.
But there is magic in the Giulia QF; huge grunt, a searing top-end that encourages revs despite the turbo torque and – somehow – musicality, likely to feature on the Stelvio too given the bore of its tailpipes.
The only other engine option confirmed at launch is a 276bhp, 295lb ft 2.0-litre turbo petrol four, also driving via a quick-shifting ZF eight-speed 'box. Diesel engine options aren't confirmed but are likely to be as per the Giulia: a 2.2-litre with either 178bhp or 207bhp.