The oldest, private Historically Black College (HBCU) in Alabama, Talladega College, will be the only one of its kind performing at the Trump Inauguration parade on January 20th in Washington, D.C.
No other HBCU, including the prominent Howard University, located just a couple of miles from the White House, even applied to perform. Howard University's band performed at President Obama's first inauguration in 2009.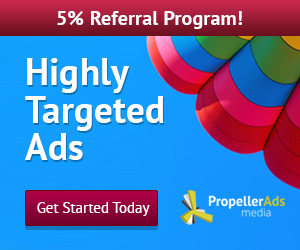 According to Washington, D.C.'s NBC4, the D.C. Public Schools spokesperson claims that no D.C.-area high school marching bands applied to perform.
However, Talladega College's marching band, led by Miguel Bonds, did say "yes," and will be one of 40 organizations officially confirmed to perform during the event, as of last Friday.
In an interview, Bonds tells Independent Journal Review that he submitted the performance application before the deadline several months back. And at the time of the band's submission, according to Bonds, he didn't know who the next president would be. That said, Bond was still happy when he learned that Talladega was selected.
But not everyone is thrilled with the news.
Talladega College band really agreed to perform at Trump inauguration ? Can we just remove them from being a HBCU after this stunt .

— Tiara ♛☺️ (@_ColorMeTee) December 27, 2016
So Talladega College band playing for Donald Trump's inauguration . How can you tarnish the legacy of an HBCU by associating it w| Trump?

— Cowboys (13-3) (@RockHolyfield) December 23, 2016
But some are celebrating with Talladega College for its once-in-a-lifetime opportunity:
So lets get this straight Liberals are going crazy because a black college band is performing at Trump's inaugural parade. #NOobamaProbs

— Requan Hardy (@HardyRequan) January 2, 2017
Everyone who is making a big deal out of Talladega marching band participating in Trumps inauguration is foolish.

— Kwash (@Kwash) December 23, 2016
Think about it… Liberals are angry that a band is performing at a presidential inauguration because they are black. Smells like racism. https://t.co/4hDcAmuSo5

— Markeece Young (@MarkeeceYBR) January 3, 2017
Congratulations to talladega band for participating in the inauguration parade

— Will. (@WillSomeElse) December 23, 2016
The Presidential Inaugural Committee released the names of parade participants in alphabetical order on Friday, December 30th:
1st Cavalry Division Horse Cavalry Detachment – Fort Hood, Texas
1st Infantry Division Commanding General's Mounted Color Guard – Fort Riley, Kansas
Boone County Elite 4-H Equestrian Drill Team – Burlington, Kentucky
Caisson Platoon, Fort Myer – Fort Myer, Virginia
Cleveland Police Mounted Unit – Cleveland, Ohio
Coastal Florida Police & Fire Pipes & Drums – Palm Coast, Florida
Columbus North High School Band – Columbus, Indiana
Culver Academy Equestrian – Culver, Indiana
First Troop Philadelphia City Cavalry – Philadelphia, Pennsylvania
Fishburne Military School Army JROTC Caissons Battalion – Waynesboro, Virginia
Frankfort High School Band – Ridgeley, West Virginia
Franklin Regional High School Panther Marching Band – Murrysville, Pennsylvania
Indianapolis Metro Police Motorcycle Drill Team – Indianapolis, Indiana
Lil Wranglers – College Station, Texas
Marist College Band – Poughkeepsie, New York
Merced County Sheriff's Posse – Hilmar, California
Michigan Multi-Jurisdictional Mounted Police Drill Team & Color Guard – Ann Arbor, Michigan
Mid America Cowgirls Rodeo Drill Team – New Buffalo, Michigan
Nassau County Firefighters Pipes & Drums – East Meadow, New York
North Carolina Vietnam Helicopter Pilots Association – Hillsborough, North Carolina
NYPD Emerald Society Pipes & Drums – East Moriches, New York
Olivet Nazarene University – Bourbonnais, Illinois
Palmetto Ridge High School Band – Naples, Florida
Russellville High School Band – Russellville, Arkansas
Talladega College Band – Talladega, Alabama
Texas State University Strutters – San Marcos, Texas
The Citadel Regimental Band & Pipes and Summerall Guards – Charleston, South Carolina
The Freedom Riders – Kersey, Colorado
Tupelo High School Band – Tupelo, Mississippi
University of Tennessee Marching Band – Knoxville, Tennessee
VMI Corps of Cadets – Lexington, Virginia
West Monroe High School Marching Band – West Monroe, Louisiana
American Veterans – National
Boy Scouts of America – National
US Customs and Border Protection Office of Field Operations – National
Disabled American Veterans – National
Paralyzed American Veterans – National
Tragedy Assistance Program for Survivors– National
US Border Patrol Pipes & Drums – National
Wounded Warrior Project – National
Kids Overseas– National
IJR asked Bonds whether, knowing his band will be playing for President-elect Donald Trump, he will still make the trip to Washington for the Inauguration performance. he went silent. We didn't hear back by deadline. This piece will be updated, if and when more information is received.